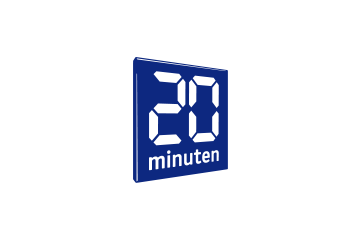 Engineering Manager
Our technology team is growing. That's why we're looking for a capable Engineering Manager to lead our technology teams. In this position, you will be responsible for leading and coaching the 20 Minuten Tech Leads and their teams.
Your duties will include:
Responsibility for overall health, function, and engineering excellence of the tech teams
Responsibility for architecture and the solution design for technology within 20 Minuten
Coaching and mentoring tech leads
Close collaboration with the CPO/CTO
Good collaboration with the product owners to define the current needs
Stewardship of 20 Minuten's technical assets
Make vs buy decisions to keep the engineering focus on challenges unique to 20 Minuten
What do we expect:
At least 5 years of experience leading software teams
Strong people management skills
All-rounder in coding and engineering, capable of diving into different problem spaces
Deep experience with most of the following: Node.js, React or a comparable modern FE framework, MongoDB, an object-oriented language like Java
Cloud experience is essential; we do everything in AWS
Fluent in English
German is a big plus
Our current tech stack:
Node.js, noSQL, React, MongoDB, microservices, some Java for data engineering
Come join us and help write the future of 20 Minuten!
What you get:
An international working environment with open minded and inquisitive colleagues who love a good joke
The possibility to innovate with purpose and fulfill our vital commitment to our informative role within society
Competitive salary and benefits, with access to our in-house TX Academy, furthering your education and professional development
5 weeks vacation with optional buy-in package of 2 more weeks for the cost of 1
Access to all our online media, partner discounts and free Publibike throughout Switzerland
A top office spot centrally located in beautiful Zürich, with hybrid work-options
Company Description:
TX Group is a large private Swiss media group and has been listed on the Swiss stock exchange since 2000. Founded in 1893, the company today consists of around 3400 employees in Switzerland, Luxembourg, Germany, Serbia and Austria.
Commercial Publishing is the unit of 20 Minuten that conceives, produces and implements content marketing on behalf of 20 Minuten and Tamedia. In cooperation with various teams within the TX Group, we implement state-of-the-art campaigns across all of the Group's media using a cross-media approach.
Location
Zürich
We look forward to your application
Simon Raffegeau
Senior Talent Acquisition Specialist Technology
Apply online

We do not accept unsolicited applications from third - party agencies.