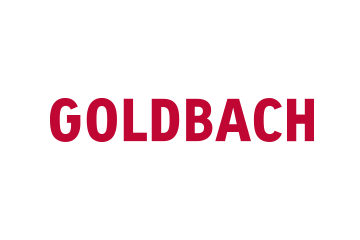 Product Owner Data Lake (f/m/d) 80-100%
Introduction Goldbach in TX Group

Data is changing the way we reach our audience

We, Goldbach neXT AG, are an independent company of GOLDBACH and thus part of the TX Group.
We are an international and multi-disciplinary team of around 80 digital advertising professionals, adtech, programmatic and data specialists.
Goldbach neXT AG makes a significant contribution to the innovative strength and dynamic development of the entire TX Group in digital advertising. We form the foundation of digital advertising marketing for the best possible monetisation of our publishers' offers and implementation of the goals of our sales companies.

The importance of data has increased over the years and is changing the advertising landscape, requiring players to adapt fast and innovate . We are looking for a Product Owner able to stimulate a data culture, identify opportunities, support business in analysis, handle data privacy topics, lead complex projects and integrations and contribute to the development of our activities..

If you have development experience in the field of data products, especially in the ad industry, and understand the potential it can unleash - you are the next Product Owner we are looking for!
We will trust youDiscovery, ownership and culture: unleash the data potential
Explore the Data Potential in our business surrounding - emerging from Online Advertising to new Digital Channels - TV or audio advertising- and extract data from multiple sources
Detect ideas for new features to existing products to meet companies development strategy
Stimulate and inspire a data culture, promote the power of data for business development
Drive adoption of data tools
Propose paths to go from an idea to a new feature or product integrated in the companies' product line
Hold responsibility for Data privacy topics, GDPR and consent management

Delivery and product development
Roadmapping, and requirement gathering to scale our data products and services portfolio
Drive development of data infrastructure
Sift and analyse data from multiple angles, looking for trends that highlight problems or opportunities in the AdTech Environment
Testing Insights and Hypothesis with AdTech team and therefore understanding the workings of our data integration set up with Adservers, SSPs and workflows from the buy side.
Support Business with ad hoc analysis in close collaboration with data analysis
Dig into details and figure things out from detailed business logic to a high-level technical perspective
Prioritize features and define requirements for successful delivery
We are looking for:
Data products lovers
3+ years of product owner experience
Strong business acumen
Working experience in Ad Tech
Strong stakeholders management and communication skills up to D-/C-level
Experience working directly with Data experts, data analysts and data scientists
Ability to work autonomously with a balance of collaboration: You don't need to wait for directions, but know when buy-in is critical
Creativity to find paths even if teams are focused on their own roadmaps
Motivated by finding ways to produce results
Some light programming experience
Ability to read if/else statements, JSON, and basic API documentation is a must
Ability to understand a data model is a must
Ability to write and run SQL statements to crunch and explore data is a must
Knowledge in Big Data Management and how to use the Tools to work in AWS
Ability to write simple python code is a plus
Use processes to achieve results and not because you like processes
Love problem solving, and you are a great problem solver
Driving the activities by focusing on the top- and bottom-line effects of the investments
Being able to be the bridge between the business side and the technical team
Fluent in German and English
Good sense of humor is a must
What you can expect from us:
A workplace in Zurich - for an international company which drives advertising forward
A close exchange with the teams in Zurich but also Vienna and Berlin (and maybe Munich) on the different projects
A dynamic & passionate team environment
We come from different corners of the world and work interdisciplinary.
We want to know each other better - there are opportunities to socialise. Even across our locations.
Flexible working hours
Location
Zurich
We look forward to your application
Nevena Stankovic
Talent Acquisition Specialist
Apply online

We do not accept unsolicited applications from third - party agencies.