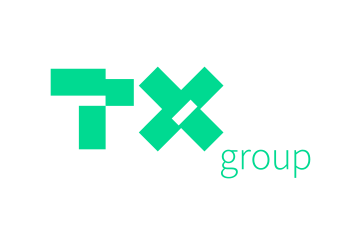 TX Group is the leading private media group in Switzerland. The company was founded in 1893 and today employs a staff of approximately 3,400 in Switzerland, Austria, Denmark, France, Germany, Israel, Luxembourg and Serbia. It has been traded at the Swiss stock exchange since 2000.

TX Group is the shareholder of some of Switzerland's most well known digital brands, including 20min, JobCloud (jobs.ch), Homegate, Tutti, Ricardo, Doodle and Zattoo. The combined audience on web and mobile represents about 40% of the measured Internet traffic in Switzerland. As such TX Group plays an active role in supporting and guiding these companies to further success.
Head of Software Engineering, Content Management Platform (f/m) 100%
Our world-class journalistic content management system, Unity, is the heart of content creation and distribution for Switzerland's largest private news media businesses. It allows over 1,000 journalists to deliver the news to around 4 million readers a day.
We are looking for a new overall technical leader for the product. This is a challenging and multi-faceted role, that involves:
Setting the overall technical direction for the evolution of Unity, including technology choices and architecture
Setting engineering standards and practices for a team of roughly 15 software engineers, in Switzerland and Serbia
Partnering with the Product Manager to inform the product roadmap with technical considerations
Partnering with the Agile Coach to ensure a healthy engineering culture and effective processes
Partnering with the Cloud Infrastructure Engineering team to evolve the product's cloud operability, and guiding the product engineering teams in how to build for the cloud
Managing technical team leads for the frontend, backend, and content delivery (feed) teams
About the Product
Unity is the backbone of our publishing business. It allows journalists to create, route, and distribute content, across a broad network of regional news titles in multiple languages. Originally built in an on-premises data center, Unity was migrated to AWS in 2020, shortly after its productive launch. There are still opportunities to further leverage cloud technologies in the product. Conceptually, the product is composed of a frontend layer that our journalists use, a backend layer for logic, and a high-availability, scalable distribution layer, called "Feed". Each area has its own tech stack:
­- React with Typescript, Storybook
­- Java, with Spring-Boot, RabbitMQ, ElasticSearch, MariaDB
­- Golang with Couchbase
About the Team
Unity is built in-house, by our international team of smart and talented software engineers which spans 3 sites (Zurich, Lausanne, and Belgrade) and 6 nationalities. We currently have around 14 engineers, with a few positions still open. The group is divided according to a focus on frontend, backend, or feed.
What's in your Toolbox
While we expect that different people will have different strengths, you should be good at most of these things, and prepared to grow into the rest
The ability to think ahead and figure out how the product needs to evolve from a technical perspective; you will be responsible for the technical roadmap
The ability to communicate clearly and effectively to a range of audiences, both technical and non-technical, to convince others of the power of your ideas
The ability to grow and develop technologists and technical leaders, as you will be responsible for people management of the team leads
Cloud-native thinking: a deep understanding of the public cloud, it's evolution and how to build for the cloud, as well as how to foster that thinking in others
The judgement to drive a compelling vision for technology choices and architecture
The technical depth to roll up your sleeves and dive into the code base, ideally in all 3 areas (backend, frontend, Feed), gained through years of hands-on experience as a software engineer
Specific experience with API management, DB migrations, release and deployment strategy and -management
Curiosity, energy, and a desire to support independent journalism
Location
Zurich
We look forward to your application
Nevena Stankovic
Talent Acquisition Specialist
Apply online

We do not accept unsolicited applications from third - party agencies.