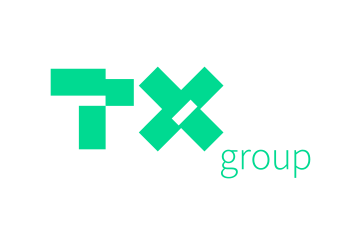 Mobile Engineer* (iOS or Android)
Your team is responsible for the websites and apps for some of the largest media brands in Switzerland, such as Tages-Anzeiger or Tribune de Genève, reaching a million daily users. As a team we want to build state of the art digital products our customers love.
Together with a team of frontend and backend developers you are dedicated to building our digital newspapers. Collaborate closely with the tech lead and product owner on new initiatives, including building a hybrid app.
Requirements:
4+ years experience in software engineering including 2+ years in mobile native development (Swift for iOS and/or Java/Kotlin for Android)
Deep experience with various aspects of a mobile application lifecycle (prototyping, design & implementation, release, performance, debugging, security)
Understanding of modern web frontend frameworks (React, Vue or Angular) and interest in hybrid apps
A desire to share your expertise and mentor other team members
An ability to engage with business stakeholders, designers and software engineers from other teams to jointly craft the best solutions possible
Nice to have:
Experience with REST, in-app purchases, push notifications
Experience integrating webviews into a mobile app
Interest in leading a small team of developers
Experience with Firebase or similar
About the Product
Our web front-end platform was relaunched in 2020. The platform was completely rebuilt on a modern tech stack, leveraging TypeScript, React, and the open source Next.js framework for a seamless single-page application experience. Server-side rendering provides a fast initial load and excellent SEO optimization. We handle a sustained load of 150'000 requests/min, with peaks regularly exceeding 300'000.

In order to iterate rapidly and have new features reach users' hands as quickly as possible, we have a modern CI/CD workflow where we deploy to production multiple times per day.

Now, we want to bring this same rapid iteration cycle to our native app. To that end, we're looking into integrating parts of the web front-end into our native apps. However, it's very important that the native app delivers a premium user experience, so some things will certainly remain native. Help us find the best mix of both worlds!

About the Team
Our news platform is built in-house, by our international team of smart and talented software engineers based in Zurich and Belgrade. Communication within the team and with other stakeholders is mostly in English. We value work-life balance and have flexible working hours, 25 vacation days and vacation purchase days. Your place of work is in the heart of Zurich and wherever you work best – you will have the possibility of working partially remotely.

We see digitization as an opportunity to successfully lead our quality journalism into the future with technology and innovation. To do this, we need outstanding employees. That's why we have high standards, attract talented people and keep them. With us, they find room for good work and opportunities for individual development.

About the Company
The TX Group is a large private Swiss media group and has been listed on the Swiss Stock Exchange since 2000. Founded in 1893, the company now has around 3,400 employees in Switzerland, Luxembourg, Germany, Serbia, and Austria. As such, TX Group plays an active role in supporting and guiding these companies to further success.

This is a great place to be an engineer - come join us and build the technology that delivers quality independent journalism!
Location
Zürich
We look forward to your application
Ana Zarkovic
Junior Recruiter
Apply online

We do not accept unsolicited applications from third - party agencies.