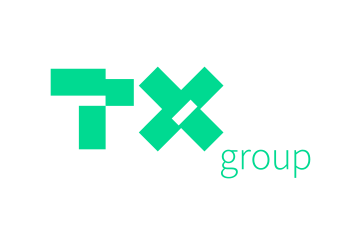 TX Group (former Tamedia) is the leading private media group in Switzerland. The digital platforms, daily and weekly newspapers and magazines of TX Group offer overview, classification and selection. The company was founded in 1893 and employs a staff of approximately 3,400 in Switzerland, Austria, Denmark, France, Germany, Israel, Luxembourg and Serbia. It has been traded at the Swiss stock exchange since 2000.

And PUX is the product and UX team within TX Group. We help some of the biggest Swiss brands to build better products.
Now that's a lot of blah. Let's try to explain in depth. TX Group owns or is invested in many well-known companies and brands: Homegate, 20 Minutes, Ricardo, tutti.ch, Doodle, Tages Anzeiger, Car For You, Jobs.ch and many others. These companies have amazing product teams, but sometimes they need support. Be it a specialist who's focused on UX design or research, be it because they need to speed up. And that's where we come in. We are a power team of 10+ UX- and product-people who can swoop in, help, run, manage, research, grow, design, prototype and consult. Even smile. And we only do it for TX Group companies and brands and we only do it because we love good products. Was that clear(ish)?
Oh, and PUX is a fast-growing team, we're in startup-mode. So if you're slow, if you don't like change or if you like the band U2 - well you know what.
Senior UX Researcher 80-100% (w/m) (PUX)
Your responsibilities:
As part of our PUX team, you will help us build the right products. As a researcher, you will support not one but many of our TX Group companies (e.g. tutti.ch, Ricardo, Homegate or 20 Minutes) to become more user-centric. And this is what makes this position so interesting: You will work on many projects with high autonomy, you will work very closely with product managers or designers, and the best part: they all love research and data.
Basically that means that you will do many different things - we're in startup mode.
Your profile:
M.A./M.S. degree in Human Factors, Cognitive Psychology, HCI/Computer Science, or experience in a similar context with a strong orientation in Human Behavior, UX, Web and digital products
At least 5 years of experience as a User Experience Researcher, working for an internet company or a digital agency: we are evaluating a senior profile only
Strong skills with qualitative & quantitative methods, incl. statistics
German & English is the business language. French / Italian is a big plus.
Lots of humour ;-)
What we offer:
You're part of an international and young team with a startup-culture
Shaping the future of the biggest internet companies in Switzerland
TX Group's benefits (different discounts on partner platforms, Publibike subscription for free and many more)
Cool, centrally located and dog-friendly office in the heart of Zürich
Regular company or team events/offsites
Educational programs (such as conferences or workshops)
The Mac or PC you need (yes, also the pink one)
Diversity: we are a colourful bunch of individuals, with 70% women, 12 nationalities, vegans, meat-lovers, cat- vs. dog-people. Just no U2 fans.
Location
Zürich
We look forward to your application
Sena Saletic
Recruiter
Apply online

We do not accept unsolicited applications from third - party agencies.