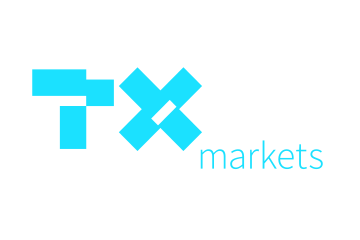 SEO Manager (80-100%)
80% or more | Zurich or Berlin & remote office

Your new role

The SEO & Content Marketing team is part of TX Market's Central Marketing Team and collaborates with most of the media channels to ensure productivity and efficiency across all channels. We are responsible for all SEO and Content Marketing activities at the group, including strategy and execution alike, making us an important contributor to the performance of each brand we work with. Our primary aim is to help boost organic performance, generate leads and increase revenue for the brands and make them stand out of the competition.

As an additional member of our team you will play a key role in working with insights and data gathered from various marketing data sources. You will be working directly with the Head of SEO and Marketing Data Scientists to help TX Market's brands (e.g. Ricardo, tutti.ch, Homegate, Car For You) to analyze SEO and content marketing performance. You are analyzing and optimizing web pages for the best organic performance. This entails to be on top of things with the latest developments of current and upcoming SEO and content marketing trends.

On a daily basis you are working with SEO tools such as Screaming Frog, SEMRush, keyword tracking tools, Data Studio or Tableau. In addition, you are analyzing web and app traffic analytics and are generating reports to help business units understand trends and patterns in traffic and SEO.
This job is for you if
You are passionate about Marketplaces and eager to work in a collaborative and co-creative multinational work environment
You possess a strong understanding of user analytics, SEO and Organic Search on an enterprise level
You bring at least 1 year of experience in analytics, web development and SEO - ideally in a tech environment
You enjoy data visualization and making large sets of data more digestible
you are goal-oriented, possess exceptional attention to detail, and have good communication skills.
You are able to identify growth opportunities and draw recommendations using large data sets.
You are proficient and very knowledgeable in analytics - preferably in using Google Analytics and Search Console.
You bring technical SEO on-page web skills including XML, HTML / CSS, JavaScript and Meta Data.
You gathered experience with Search console, Lighthouse and Pagespeed insights.
You possess basic knowledge of web design principles and technologies and their SEO implications.
You ideally have experience with web scraping for SEO and content analysis.
You furthermore ideally have a programming skill-set in Python or advanced Javascript and the ability to help code and deploy web tools, apps, dashboards and reports.
You are a native German speaker or are proficient in German (at least C1-Level)
You are fluent in English (as this is the team language)
About us
TX Markets – a TX Group company – is responsible for the Group's entire portfolio of classifieds and marketplaces, comprising some of the leading platforms in Switzerland and abroad. They include CAR FOR YOU, Homegate, ImmoStreet, jobs.ch, jobup.ch, Ricardo, tutti.ch and other renowned brands.
TX Markets also has a core team of experts who continuously develop our portfolio with the focus on business development, product management and UX, marketing, strategy, and technology.
Learn more about our tech community by visiting our presentation
page
.
Company culture
Curiosity and ambition drive us. We are continuously striving for improvements and potential, both big and small. That is why we are open to new ideas and eager to learn. In order to consistently improve our products and services.
What we offer:
You are a part of a diverse team and participate in the development of some of the largest and best known online platforms in Switzerland.
Our offices are centrally located in the heart of Zurich with lots of co-working areas. Our team has the option to work remotely with flexible working hours and you can work with the device of your choice.
Moreover, you will benefit from an attractive social benefits package, various discounts and you will be able to use Publibike all over Switzerland for free.
Location
Zurich or Berlin
We look forward to your application
Nevena Stankovic
Talent Acquisition Specialist
Apply online

We do not accept unsolicited applications from third - party agencies.