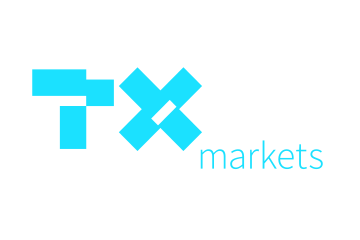 We offer you to become part of the most attractive digital teams in Switzerland with modern workplaces in the heart of Zurich. As part of the TX Group, TX Markets numbers among Switzerland's largest digital enterprises. Our portfolio includes several leading online marketplaces in Switzerland: Homegate, tutti.ch, Ricardo, Carforyou,...
Team assistant 50%
The role is part of a central engineering team at TX Markets. You will report directly to the TX Markets CTO and work closely to a skilled team of engineers and business challengers.

As part of our team, you are at the center of everything that happens at TX Markets. You will help coordinate, communicate and maintain all team processes and internal tools. You will be supporting the CTO and his team with their organizational and administrative tasks.

This position is part-time, with remote work possible.
Job DutiesWe're looking for someone reliable, organized and creative who has a knack for technology!
We offer the opportunity to achieve a lot in an exciting environment with highly motivated employees and to experience many aspects of the tech & digitization processes up close. With your motivation and commitment, you can help determine your development path.
Your area of work ranges from handling administrative tasks and organizing appointments to organizing events. Administrative support for projects in various areas is also part of your everyday life.
Coordinate our CTO's agenda and meeting requests
Assist the team with organizing events, meetings, travel and workshops
Help to coordinate regular team rituals: plannings, stand ups, etc
Support budget and invoicing processes & reportings, keeping things updated
Assist the team with documentation and presentations
Organize translations, copywriting, and help out engineers who need support
Serve as connection with other teams and team assistants across the organization
Improving our processes, automating things, simplifying where possible
Coordinate with vendors, candidates and contractors
Jump in where needed to help us be successful!
Skills and Qualifications
Extremely organized, autonomous and good at managing a wide range of different topics
Ability to quickly see through complex situations and to find ideal solutions. You don't get disturbed by the need to handle many ongoing initiatives at the same time
A can-do attitude coupled with a strong sense of urgency
Collaborative and team focused
Curious and eager to learn new things - especially in the digital and tech areas
At least one year experience working in an office environment, preferably in tech environments
Fluent in English and German
Able to write well and communicate clearly
Mastery of standard office tools: we use mostly Google Slides, Docs, Sheets
Experience with project management and comms software (Asana, Slack, ...)
Able to manage calendars, scheduling, booking things online
Location
Zürich
We look forward to your application
Kristina Malinovic
Talent Acquisition Specialist
Apply online

We do not accept unsolicited applications from third - party agencies.