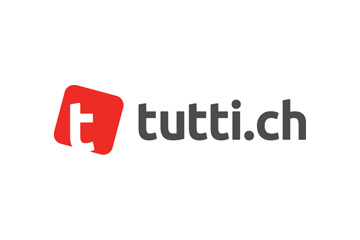 With more than 2 million listings and 4 million users each month, tutti.ch is the leading online classifieds platform in Switzerland, empowering everyone to buy and sell pretty much anything - free, easy and local. It was launched in 2010 by the Norwegian media house Schibsted and acquired by the Swiss media group TX Group (formerly known as Tamedia) in 2015. Together with Ricardo, Homegate and CarForYou, tutti.ch is part of TX Markets, a subsidiary of the TX Group.

We're looking to expand our team with a smart and dedicated
Head of Data
Data is integral for
tutti.ch
and our millions of monthly users generate a lot of it! You will be reporting directly to our Chief Product Officer and will be responsible for helping the company extract the most amount of value possible from that data. That means crafting the right mixture of data engineering, analysis and modelling projects.
In your day-to-day work you can expect using tools like Tableau, Google Analytics, Notion or
Segment.io
. Your job is to enable a talented team of engineers & analysts to:
Keep the data flowing & reliable
Build data products that will be integrated into our customer-facing apps
Support Product, Commercial & Executive teams to make good decisions
Identify new business opportunities
Run ETL scripts to access data stores across the TX Marketplace group
To give you a taste of some of our recent projects, the past year we:
Improved our tagging pipeline across our Mobile & Web apps
Helped change customer communication depending on their predicted life time
Tagged listings by automatically identifying the type of product
Provided active analytics insights that alert us when something notable happens
Defined company KPIs and set up Dashboards
A big part of your job is to create the right conditions for your team to succeed. In practice, this means giving them the information needed to set the context, understanding their needs and coaching each of them to continually improve.
You'll also need to have solid writing skills and a good command of English. And be prepared to learn snippets of Catalan, Hebrew, Lithuanian, Portuguese, Serbian, Dutch, Romanian or any of the 19 languages spoken in our team during and after work hours.
To summarise, this job is for you if you:
Have proven experience of driving data projects to success
Like to take initiative, transform ideas into products
Enjoy working with people and are passionate about helping teams to reach their full potential
Are a great communicator in English
Have a Customer-centric approach
Our Offer
We offer a competitive salary, a great office in the heart of Zurich (post-covid!) with a free flow of fresh fruit and snacks, a laptop of your choice that you can keep after 3 years, a work from anywhere policy and numerous other benefits.
Last but not least, you'll have the chance to work on one of the largest and fastest-growing online ventures in Switzerland which truly makes a difference in many Swiss people's lives.
If you're interested please apply and send us your CV in English, and a short cover letter explaining why you're the right fit for this position.
Location
Zürich
We look forward to your application
Kristina Malinovic
Talent Acquisition Specialist
Apply online

We do not accept unsolicited applications from third - party agencies.