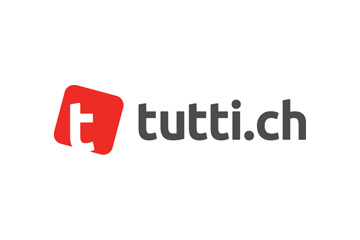 tutti.ch is one of the largest, most exciting and fastest growing online businesses in Switzerland. Launched in 2010, it soon established itself as one of the leading Swiss marketplaces – with more than 2 million listings and over 15 million visits each month. Offering its users a place for buying and selling pretty much everything. tutti.ch is a gang of 57 highly motivated, dynamic and fun-loving people, who bring together 16 different nationalities. Maybe it's this colorful mix that makes the tutti.ch team spirit amazing!
Site Reliability Engineer / DevOps (f/m/d) 80-100%
As part of the platform team you will be responsible for some of the core services that power
tutti.ch
. In tight collaboration with our product teams you will make our platform rock solid and mentor the engineers in the art of devops!
You will:
Choose, deploy and manage some of the core tools and technologies to build and support a robust infrastructure
Identify bottlenecks and improve the performance of our systems
Ensure all necessary security, monitoring, alerting and backup & restore solutions are in place by mentoring the development teams
Coach the members of the product teams in dev ops
Implement automation solutions to reduce manual workload and improve maintainability
Help in replacing legacy application with cloud native solution
What we are looking for:
Experience in operating web platforms at swiss scale (millions of users) on top of cloud platforms
Strong working knowledge of Linux (we use debian)
A love for automating things, preferably using terraform & ansible
Broad knowledge of cloud platforms, preferably AWS
Robust Knowledge of basic network protocols like HTTP, TCP/IP
3 or more years of professional experience with software engineering or systems administration and DevOps
Solid database experience, preferably with PostgreSQL
Broad knowledge of Docker, Kubernetes or other containerization techniques
Not required but experience in any of the following is considered to be an asset: Golang, C, node.js, Grafana, Prometheus, ELK stack, Redis
We value enthusiasm, reliability, intelligence, attention to detail and a 'get-shit-done' attitude. We expect you to share our insatiable drive to make things better. You'll also need an excellent command of English; any Swiss language is an advantage. And be prepared to learn snippets of Brazilian Portuguese, Catalan, Turkish and Romanian during and after work hours.
What we offer:
We offer a competitive salary
A work from anywhere policy
Your Laptop of choice
You'll have more than 60 co-workers who've got brains, looks and infamous Nerf gun skills.
Team events all over Europe
Great office in the heart of Zurich or Belgrade - depending on your preference
Free flow of fresh fruit and coffee in the office
Last but not least, you'll have the chance to work on one of the largest and fastest-growing online ventures in Switzerland which truly makes a difference in many Swiss people's lives
If you're interested please apply and send us your CV in English, and a short cover letter explaining why you are the right fit for this position.
Location
Zürich
We look forward to your application
Kristina Malinovic
Talent Acquisition Specialist
Apply online

We do not accept unsolicited applications from third - party agencies.