Welcome to the fascinating world of Switzerland's largest media house.
Embark on a captivating journey through the media landscape. We are the meeting point for creatives, visionaries, and innovative minds who come together to shape the future of journalism. Here, you'll find more than just a job – you'll discover a passionate community that inspires and supports you. Unleash your potential in a dynamic environment that never stands still. Join our team and make milestones in the media industry. Your career begins here.
Open positions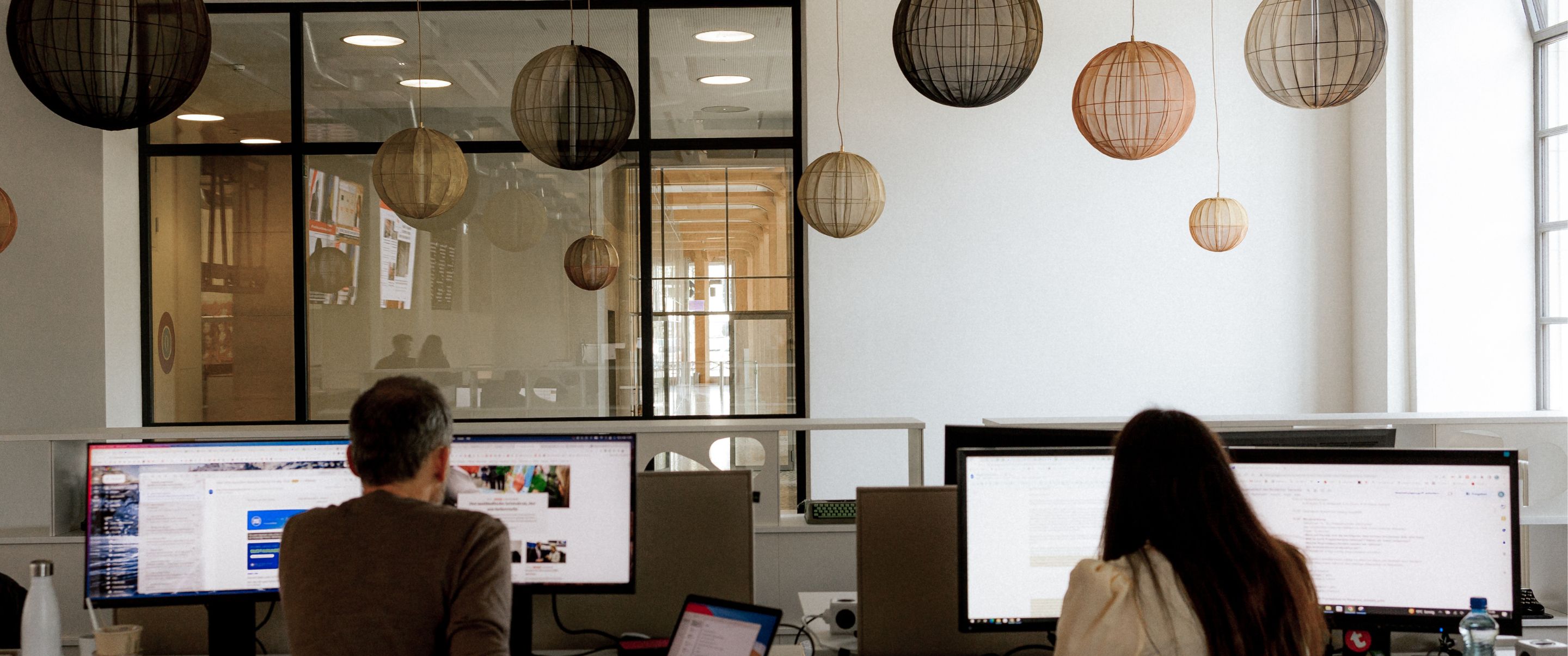 Benefits
What we offer: Attractive additional benefits and discounts for our employees
Five weeks vacation with option for seven weeks and vacation purchase

Flexible working models and mobile office options

A market-, performance- and success-oriented compensation package

Numerous discounts e.g. cell phone subscription, digital TV, bicycle rental, car purchase

Wide range of free health promotion services (social counseling, health coach app, flu vaccination, various trainings)
Possibility for unpaid vacation up to max. six months

Additional half days off before certain holidays

Wide training and development offering (leadership, mentoring, development programs, language courses, self-competence, methodological competence, project management, change management and much more)

Digital and print subscription / free and discounted subscription offer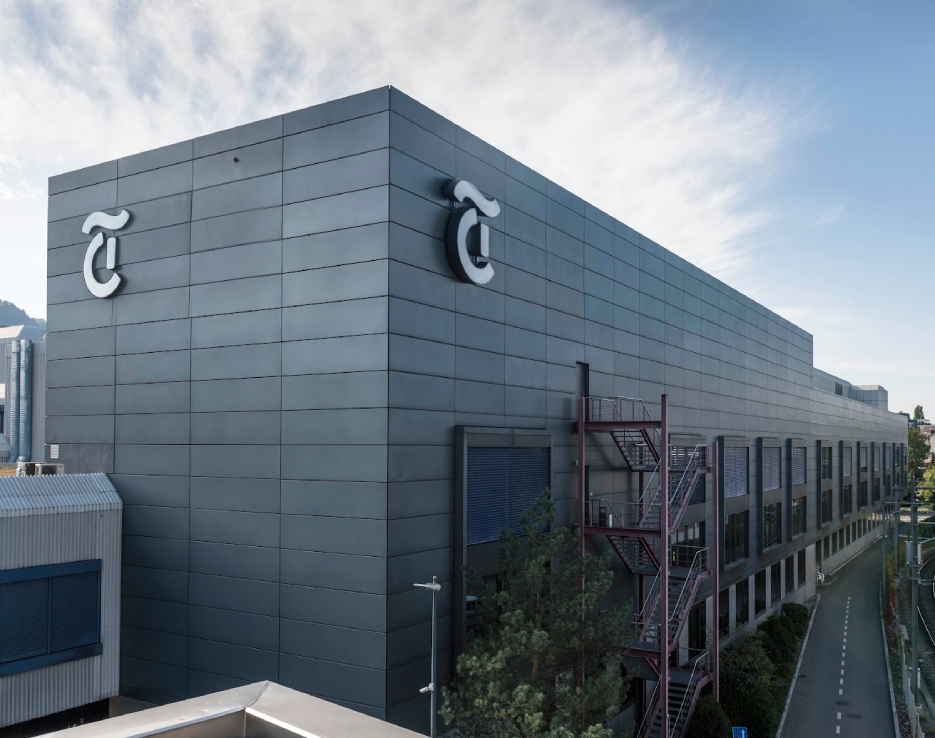 About us
Tradition since 1893
Tamedia is a Swiss media company founded in 1893 with the Tages-Anzeiger. Today, the company includes the paid daily and Sunday newspapers, magazines and publishing services. Its best-known publications include 24 heures, Basler Zeitung, Bilan, BZ Berner Zeitung, Das Magazin, Der Bund, Finanz und Wirtschaft, Le Matin Dimanche, Schweizer Familie, SonntagsZeitung, Tages-Anzeiger and Tribune de Genève. Tamedia also operates Switzerland's largest newspaper printing plants in Zurich, Berne and Bussigny. The company employs people in German-speaking and French-speaking Switzerland.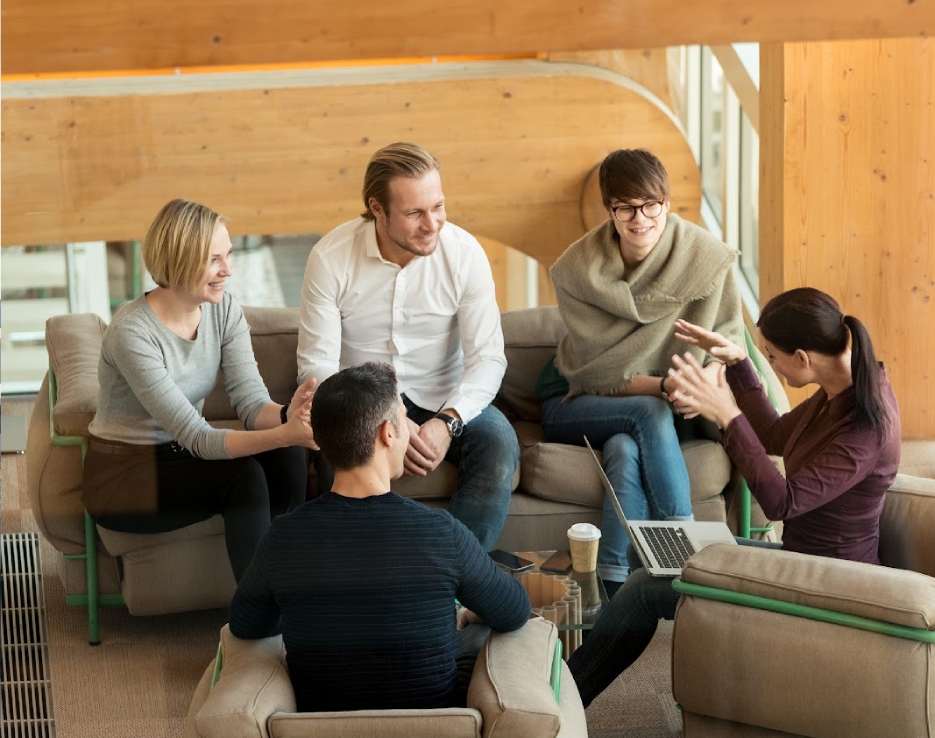 Work Culture
Close to the world
More than the next headline. As Switzerland's strongest editorial network, we help shape the country's issues and debates. We ensure transparency, offer orientation and entertainment. With local roots and an international network, we bring our users closer to the world.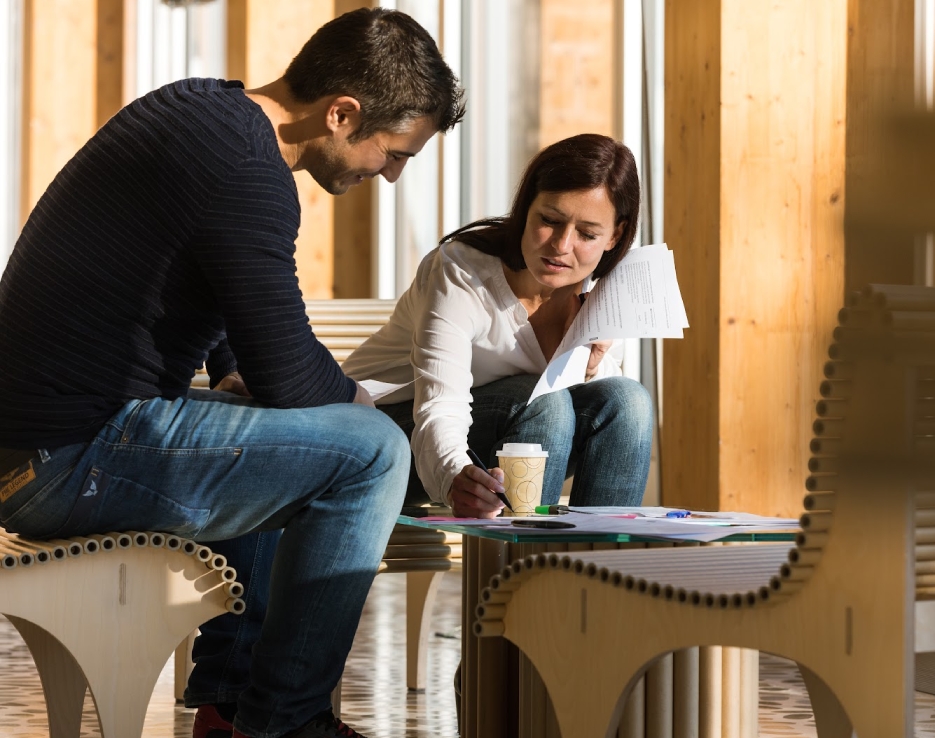 Diversity and inclusion
Diversity is what makes us strong
Tamedia brings together a wide variety of people and talents with their individual skills and interests. Diversity is what makes us strong. We provide space for exchange and new ideas.
Recruitment process
From application to success: Our hiring process
Preselection

We review our applications on an ongoing basis. To ensure a fast response time, we create a preliminary selection. The decision on advancement or departure from the recruitment process is done by the hiring manager and communicated via mail.

HR Interview

In the first step of getting to know each other, we schedule a call between you and the responsible recruiter. This will either be a virtual or an in person interview. The goal of this step is getting a first impression of you as a person and your professional capabilities.

Technical Interview

Here you will get to know your potential manager and/or colleagues. We will test specific knowledge relevant to the execution of the job. Depending on the situation, this will be either conducted virtually or in person. Also this step can be split into several smaller interviews.

Offer and Contract

If you completed all steps successfully, we will send you a digital offer in written form. If you also think that we are a good fit for you, you can accept the offer, and we will send you the contract and look forward to working with you.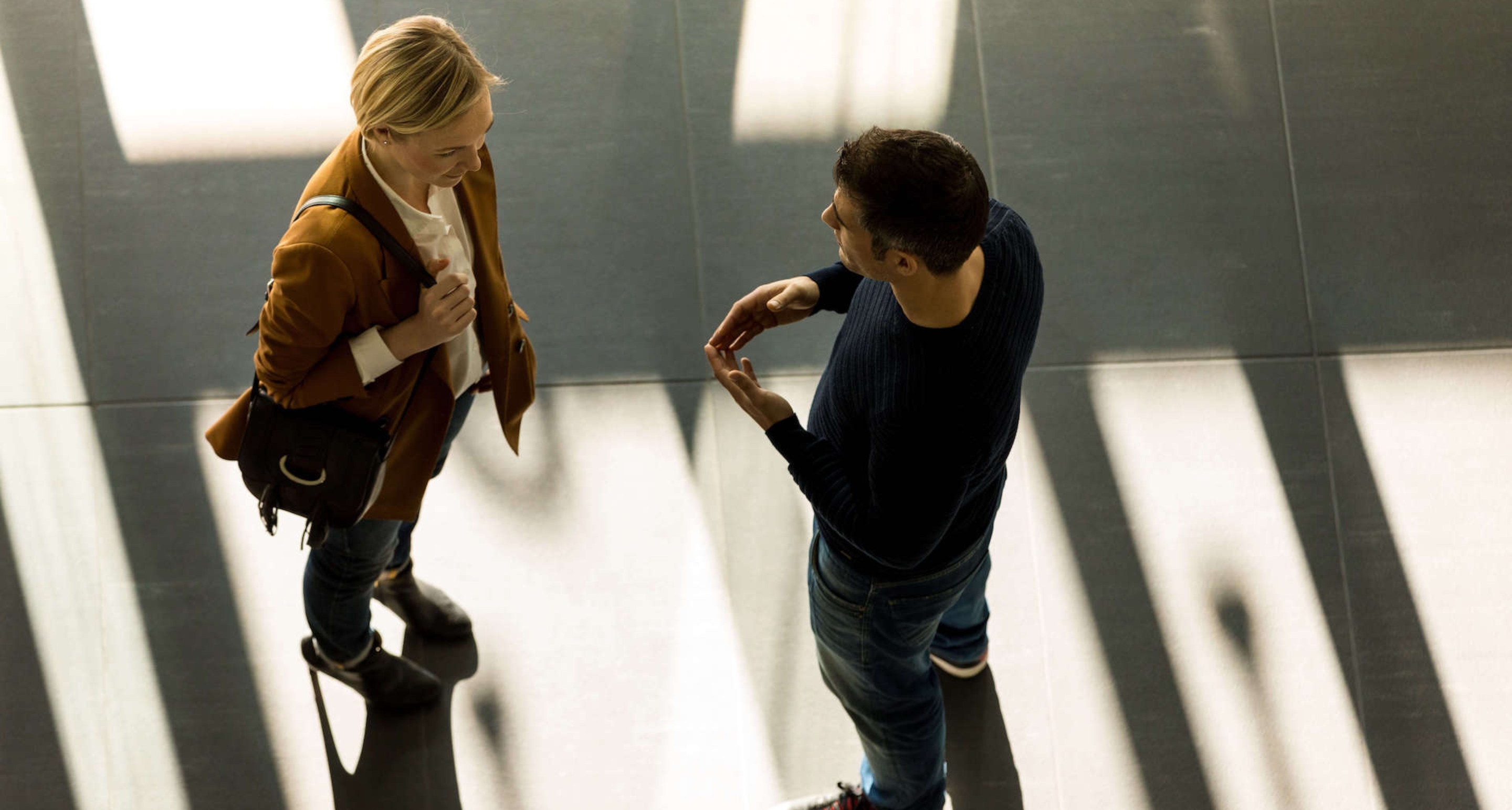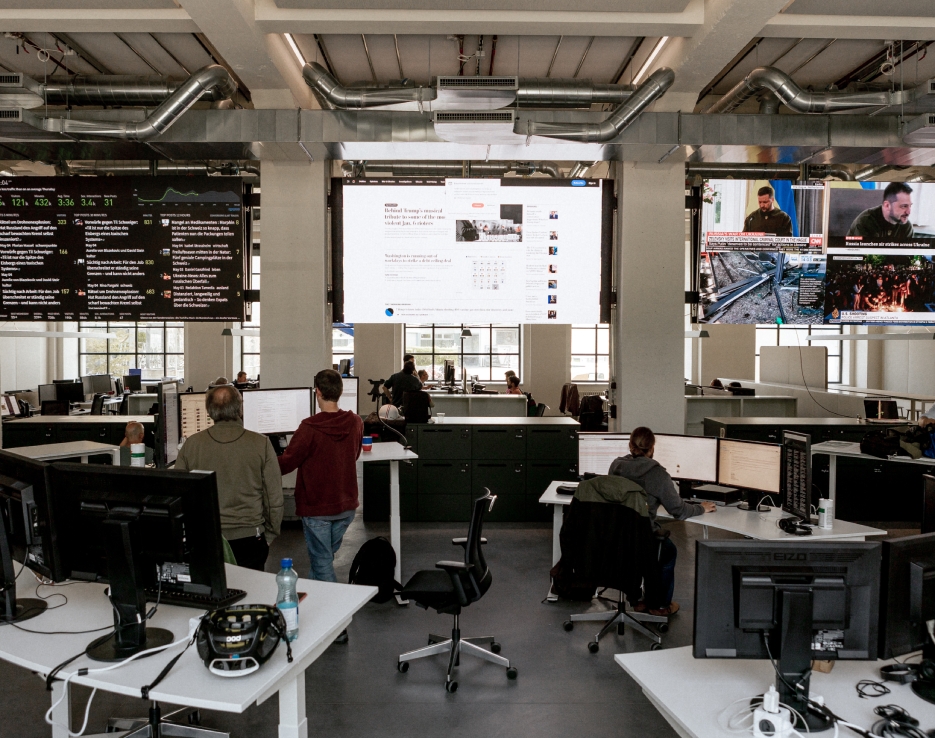 Journalism
Curious, tenacious, passionate? Join our journalistic team at Tamedia!
Are you a curious and passionate writer? Do you have a relentless drive to uncover the truth? Tamedia, Switzerland's largest private media company, is searching for talented individuals who are eager to fearlessly report on the world's happenings with accuracy and precision.As a journalist at Tamedia, you will have the opportunity to be part of a dynamic team dedicated to delivering impactful storytelling. Our focus is on producing high-quality journalism that informs, engages, and sparks meaningful conversations in society. When you join our team, you can expect a stimulating and collaborative work environment where your ideas and perspectives are valued. You'll have access to a network of experienced journalists and industry professionals who will provide mentorship and guidance as you grow in your career.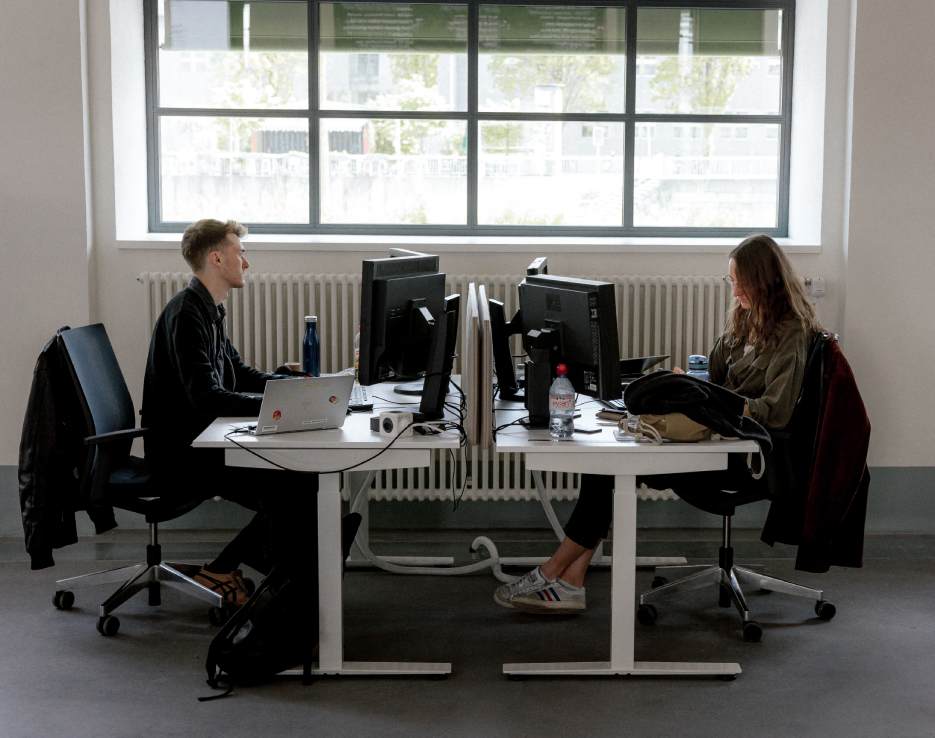 Tech at Tamedia
Your career at Tamedia Technology
Do you want to help write the digital future of independent journalism? Tamedia's world-class technologists build software solutions, manage and analyze data, and operate platforms that power Switzerland's largest private media company. We have an open culture that respects the power of ideas and the capabilities of a modern tech stack that leverages the scalability of the cloud. This allows us to deliver the best products and experiences, to help our readers make sense of the world.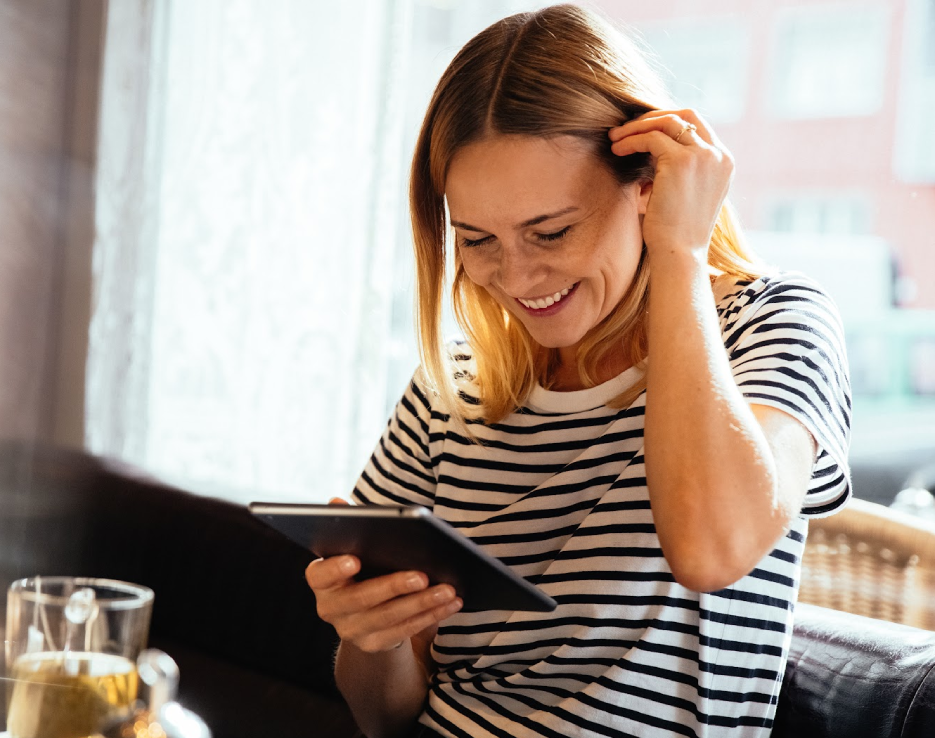 Consumer business
Support the digital growth at Tamedia!
Are you filled with great enthusiasm for digital products? Do you want to actively support us in the growth of digital subscribers for our news titles? Our team is responsible for handling customer inquiries for all paid media at Tamedia, including 12 diverse titles such as Tages-Anzeiger, Berner Zeitung, Tribune de Genève, Finanz & Wirtschaft, Bilan, and many more. Together, we strive to increase user satisfaction and the commercial success of our products.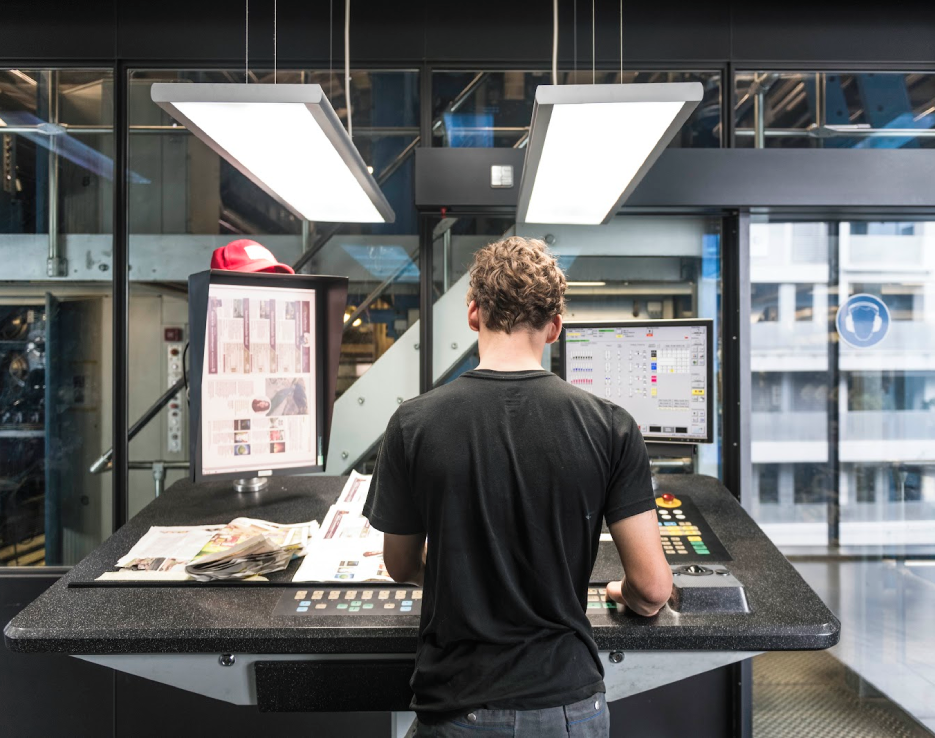 Tamedia print center
Where premier print products come to life!
With us, you'll work with state-of-the-art technology and a dedicated team that delivers exceptional performance every day to supply renowned media brands with outstanding print products. If you've always wanted to be part of a place where the newspapers of tomorrow are created, then apply now in Bern, Zurich, or Bussigny.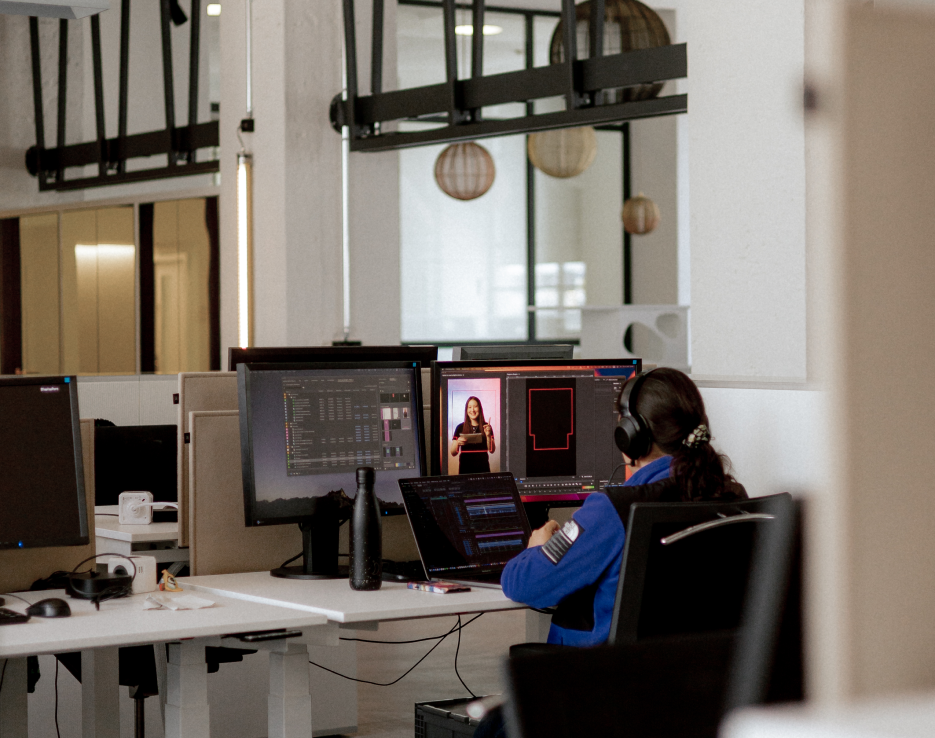 Early career
How to succeed in starting your career at Tamedia.
At Tamedia, we eagerly welcome young talents and fresh perspectives to our team! As a budding journalist, you have the opportunity to embark on your journey with us as an intern or trainee. Moreover, if you possess ample professional experience, you may also be considered for a direct entry. But what sets these two paths apart? An internship spans a duration of 3-6 months, providing invaluable insights into one of our esteemed departments, whether it be the Tages-Anzeiger, Tamedia Zurich, or Tamedia German-Switzerland. On the other hand, a trainee takes a captivating journey through various departments of the Tages-Anzeiger and the Tamedia editorial office, all while concurrently undertaking the MAZ program. Last but certainly not least, we proudly offer a comprehensive support program tailored to the realm of investigative journalism. Last but certainly not least, we proudly offer a comprehensive support program tailored to the realm of investigative journalism.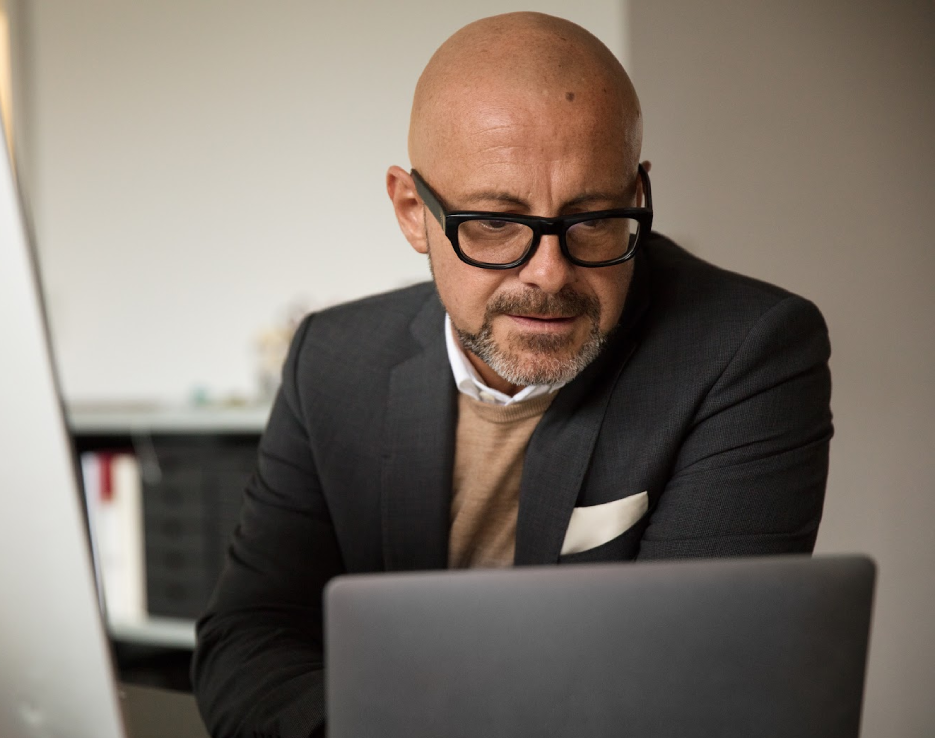 Pension fund
Discover attractive pension benefits
Discover the enticing pension fund of TX Group AG! We offer more than just the minimum legal benefits – our regulatory benefits go beyond that. With substantial returns on savings, we strive to provide additional enhancements to your benefits. Choose from selectable contribution scales that take into account your personal life situation, allowing for a flexible retirement plan. Competence and efficiency in the personal care of our insured individuals, employers, and pension recipients are of great importance to us.